Building Communities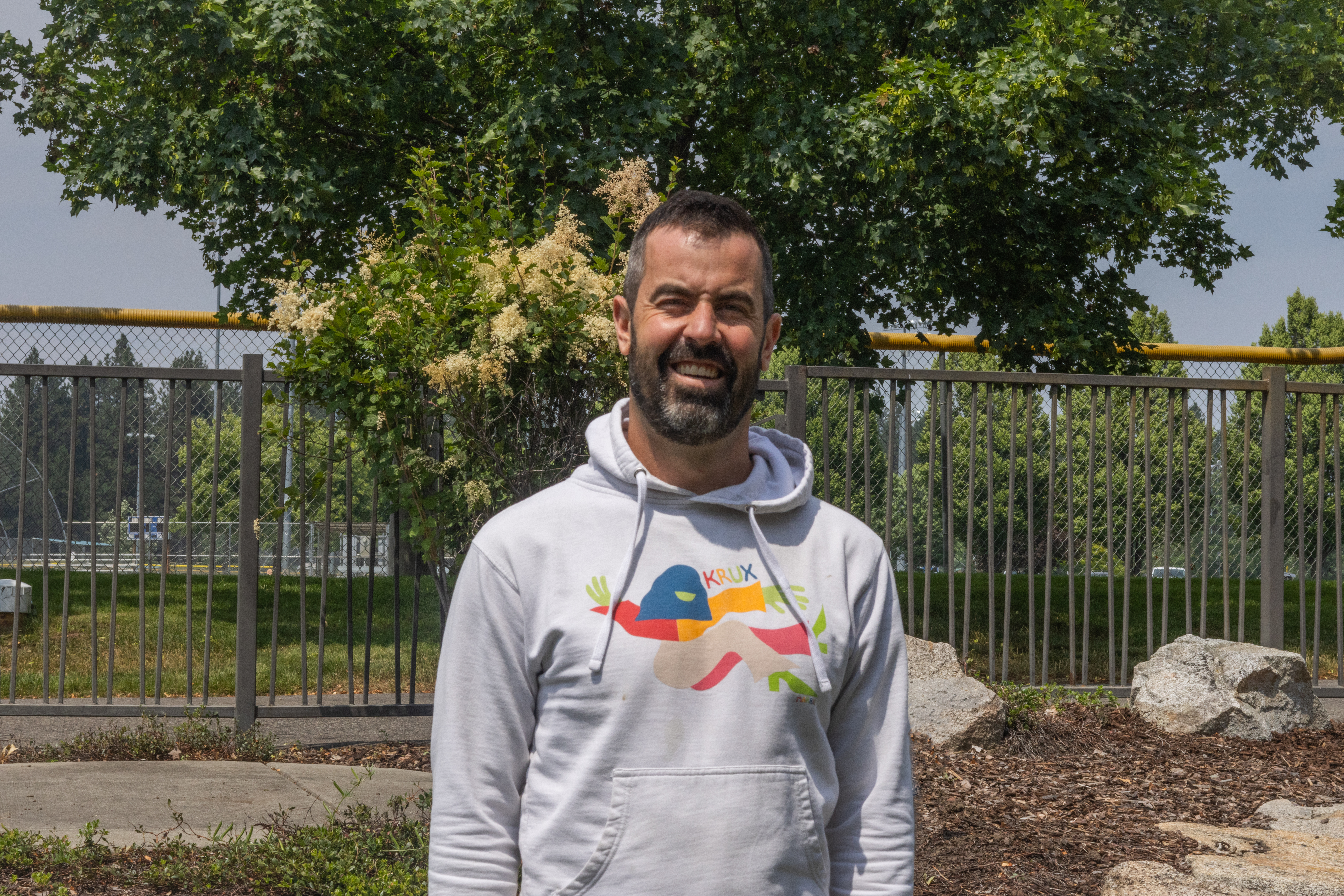 Kroc member Adam Schlüter started saying hello to strangers... and something magical happened.
Adam is an introvert. In the aftermath of a serious relationship, he struggled to find community. He was at a breaking point and even considered suicide. He knew that he needed to do something, so he decided to find connection with the people around him.
He set out on a journey to simply walk up to strangers and say hello. That single decision turned into a movement. What started out as saying hello to strangers in Europe, turned into saying hello to strangers in Coeur d'Alene (CDA). And that turned into Adam inviting people to his home for dinner, creating communities across the world to battle isolation and depression, especially for a younger generation that seems so glued to technology.
Adam and his girlfriend moved to CDA in 2016 to start a life together. They really didn't know anyone else. They had each other and that's all that mattered at the time.
"I moved here with the girl I loved," he said. "I thought we were going to get married. We were super broke."
Adam and his girlfriend spent all their money on rent and a deposit. They did not even have enough money for the following month's rent.
"I got a job at 315 Martinis and Tapas," he said. "It was a cool local restaurant. So, I was just working at a local restaurant and meeting a lot of people there. And then we ended up going through a breakup."
Although he had met some people, the breakup sent Adam spiraling. His mental health deteriorated as he spent his first wintertime in Idaho feeling all alone and depressed.
"That's when I started my project, 'Hello From a Stranger,'" he said. "I saved up all of the money I could to go to Europe and meet strangers."
At first, Adam was afraid to walk up to strangers, say hello and start up conversations with them. This was only compounded by his fear of rejection and being shut out altogether. It was a low place in Adam's life. He didn't have a backup plan.
"I just put myself in a lot of situations to learn how to make relationships without technology," Adam said. "I didn't have a phone for four years when I was in Mexico, and so I didn't really have social media or anything like that."
Through his interactions with others, Adam learned that just having the courage to approach a stranger from a position of humble curiosity and allowing oneself to be vulnerable was more important than knowing the right thing to say.
"it's human, and it's real," he said. "It's kind of disarming. In a way, it's telling others you can be vulnerable with me too."
After finding success on a global scale with his project, Hello From a Stranger, Adam took what he learned and brought it back to CDA. Through his day-to-day interactions with others, Adam made it his mission to invite people into his life.
"I just started walking around meeting people in the parks, in the streets and in the grocery stores," he said. "Everyone I met; I would invite them to have dinner with me at my house. I called it Monday night dinners. At first, I had 11 people come to my house for the first one and now we have a few hundred people that come to them now."
Right here in CDA, on a typical Monday in June, Adam hosted 230 people at his house for his 66th Monday Night dinner.
"Everyone brings a side dish to share and $10 for local music," Adam said. "One hundred percent of the cash goes to the local band playing that night."
Adam hosts Monday Night Dinner every two weeks all throughout the summer and connects with this community via their Facebook page. It's a tradition that Adam wants to pass on to others. He just wants everyone to find community and keep it alive.
"It's kind of out of my control now," Adam said. "It's not me. It's all of us. Everyone invites their neighbors and strangers. It's just cool to see how it grew from 50 people to 230. And it just keeps growing."
Now the people he has met are putting on their own Monday Night Dinners across the world. It's an event that is connecting people in a time when connection and togetherness is needed most.
"We just sailed across the ocean in March with 3,000 people from 77 different countries," he said. "So almost half of the world. To have Monday Night Dinners with all of them; we are just trying to connect others. We want to inspire others to put down their phones and talk to one another in person. That's it. Be vulnerable. Tell the truth and get to know your neighbor."
For Adam, it's all about connections and community. He says that swallowing your pride and reaching out and facing your fears can really produce amazing results.
"I have always told everyone at my Monday Night Dinners that this is not my party," he said. This is everybody's thing. And everybody can do what I do, and I want everybody to start these in their cities and in their communities.
For Adam and his friends, Monday Night Dinner is about more than just having dinner. It's a reminder that we are all relational beings and that sharing food with new people is nourishing for more than the body, it's nourishment for the soul.
"I want to put a dent into the isolation in our culture, especially the younger generation," he said. "That's the generation that I care about the most. Kids today do not know how to make friends. They don't know how to talk to people. Suicide rates are higher than they have ever been. We need to do something to counteract this trend by whatever means we can."
Adam Schlüter is an award-winning photographer, journalist, entrepreneur, and the founder of the project, Hello From a Stranger. For six years, Adam went to 22 countries around the world to walk up to strangers and say hello. It is Adam's mission to make relationships without technology as an introvert who is terrified of rejection. His project has been published three times by National Geographic, it was a TedTalk, a book, and he is currently filming a show on his journey.